Description
ROUND TOP PICKET GARDEN FENCE KIT WOOD / PALES
3.6M (12FT) RUN 900MM 3FT HIGH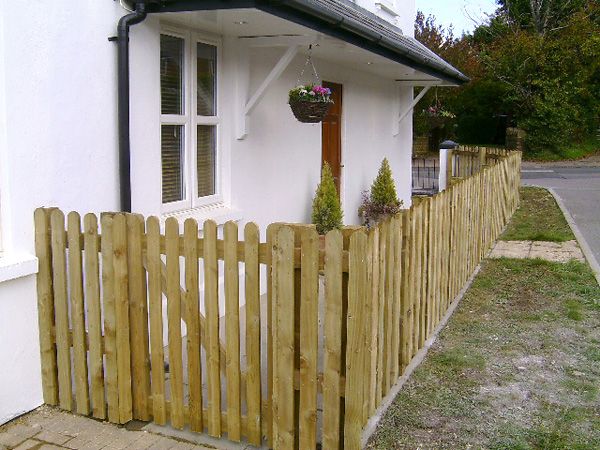 Wooden Picket fence 12ft3.6M run.
This kit provides all you need to build a 12ft run of picket fencing.
It gives a very neat garden boundary, without obscuring the view.
We can also supply gates to match the fence.
Made from pressure treated softwood.
Sizes are ex75mm wide x 22mm thick and 900mm(3ft) high.
Contents of the kit:
* Picket pales x 24 @ 3ft
* Rails x 2 @ 3.6m 38×88
*Posts x 3 x 75mmx75mm @ 1.5m
* Nails
Please note: Kits are designed to have a 3″ gap between picket pales.
For large orders please email rorouksales@gmail.com
PLEASE NOTE: The nature of timber is that it may shrink, split and crack in hot weather as it gives up moisture into an atmosphere drier than itself, and may swell in wet weather, as it takes up moisture from an atmosphere wetter than itself. Please note RoRo Timber are not responsible for this as it is an inherent characteristic of wood; we give this information so you can make informed decisions about using wood.