Description
CONTEMPORARY CRISS CROSS DECK PANEL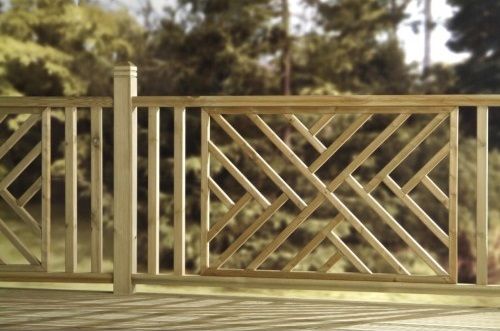 RoRo Timber have the perfect solutions to complement any newly constructed decked area, you may be looking to create an elegant or a contemporary finish to complete your deck, we have some fantastic options available and several other options available also.
This simple but visually striking contemporary Decking Panel is based upon a criss cross pattern. The panels come i a treated green colour suitable to be painted with any water-based wood paint.
As both sides of the deck panel are identical it can be appreciated equally from any direction, whilst the gaps in the cross pattern maintains an open aspect.
It is well suited for use along the perimeter of a decked area.
For Bulk quantities please email rorouksales@gmail.com