Description
5 PACK 100MM FENCE POST CAPS
TO FIT 3X3 75MM POSTS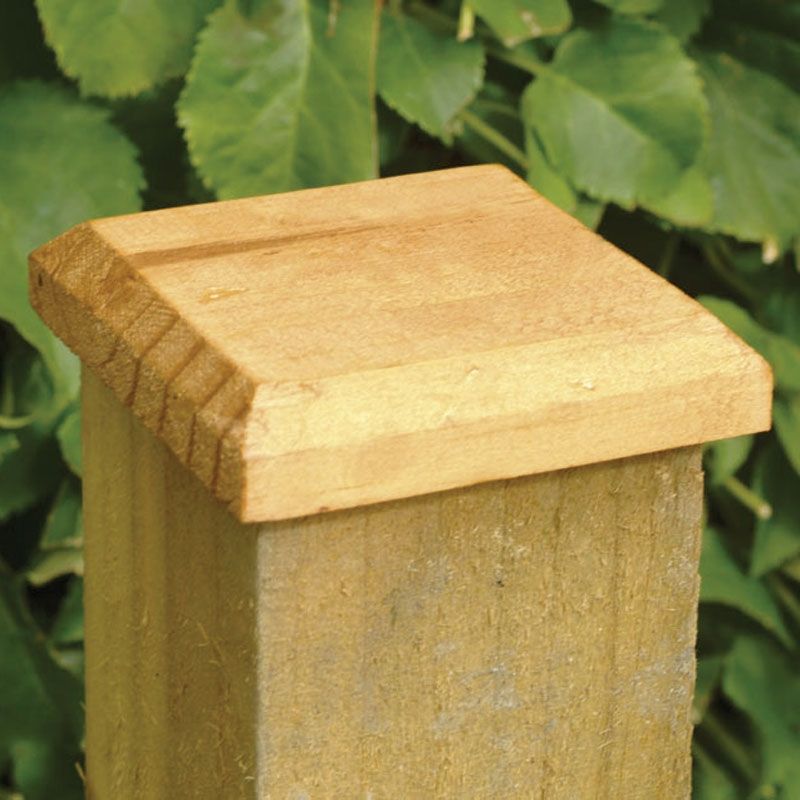 Add a finishing touch to your fence posts with this simple style wooden fence post cap.The standard post caps are made from planed all round, pressure treated softwood to ensure longevity.
The standard fence post caps can also be used as a base in conjunction with finials such as the ball or acorn for a more decorative effect to your fencing.
We recommend that you predrill the cap before you nail it to the fence post as this prevents splitting. We do have other style wooden fence post caps that are also available.
Suitable for post size: 3″ x 3″ – 75mm x 75mm
Dimensions – ex96mm x ex96mm x 23mm
PLEASE NOTE:
Sizes shown are before the caps are planed all round and therefore the sizes will differ by several mm.