Description
20 PACK PRESSURE TREATED CLADDING SHIPLAP FENCING WOOD FENCING
1.2M 150MM X 15MM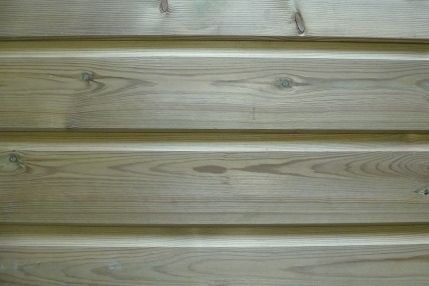 THE FINISHED SIZE OF THIS SHIPLAP IS 125MM
1200mm (10ft) Long X 150
mm Wide X 15MM Thick (PER BOARD)
Shiplap cladding lengths are produced from slow grown, softwood timber for external applications such as sheds, garages or house walls.
A softwood cladding particularly suited for exterior work, such as horizontal boarding of sheds, garages or parts of house walls
Timber is slow grown for greater strength, durability and density
Planed surface for easy painting, varnishing or staining
Timber has been kiln-dried for extra stability which reduces twisting
When used externally, a suitable woodcare treatment is required
RoRo Timber recommends that cladding should be conditioned for a minimum of 72 hours in the room in which it is going to be installed and pack should be opened and laid flat on the floor.
We can supply the posts and rails to finish your fencing project, please emailrorouksales@gmail.com for bespoke sizes and quantities.
PLEASE NOTE: The nature of timber is that it may shrink, split and crack in hot weather as it gives up moisture into an atmosphere drier than itself, and may swell in wet weather, as it takes up moisture from an atmosphere wetter than itself. Please not RoRo Timber are not responsible for this as it is an inherent characteristic of wood; we give this information so you can make informed decisions about using wood.