Description
12 ROLLS EQUINE COHESIVE BANDAGE VETERINARY WRAP HORSE – VETWRAP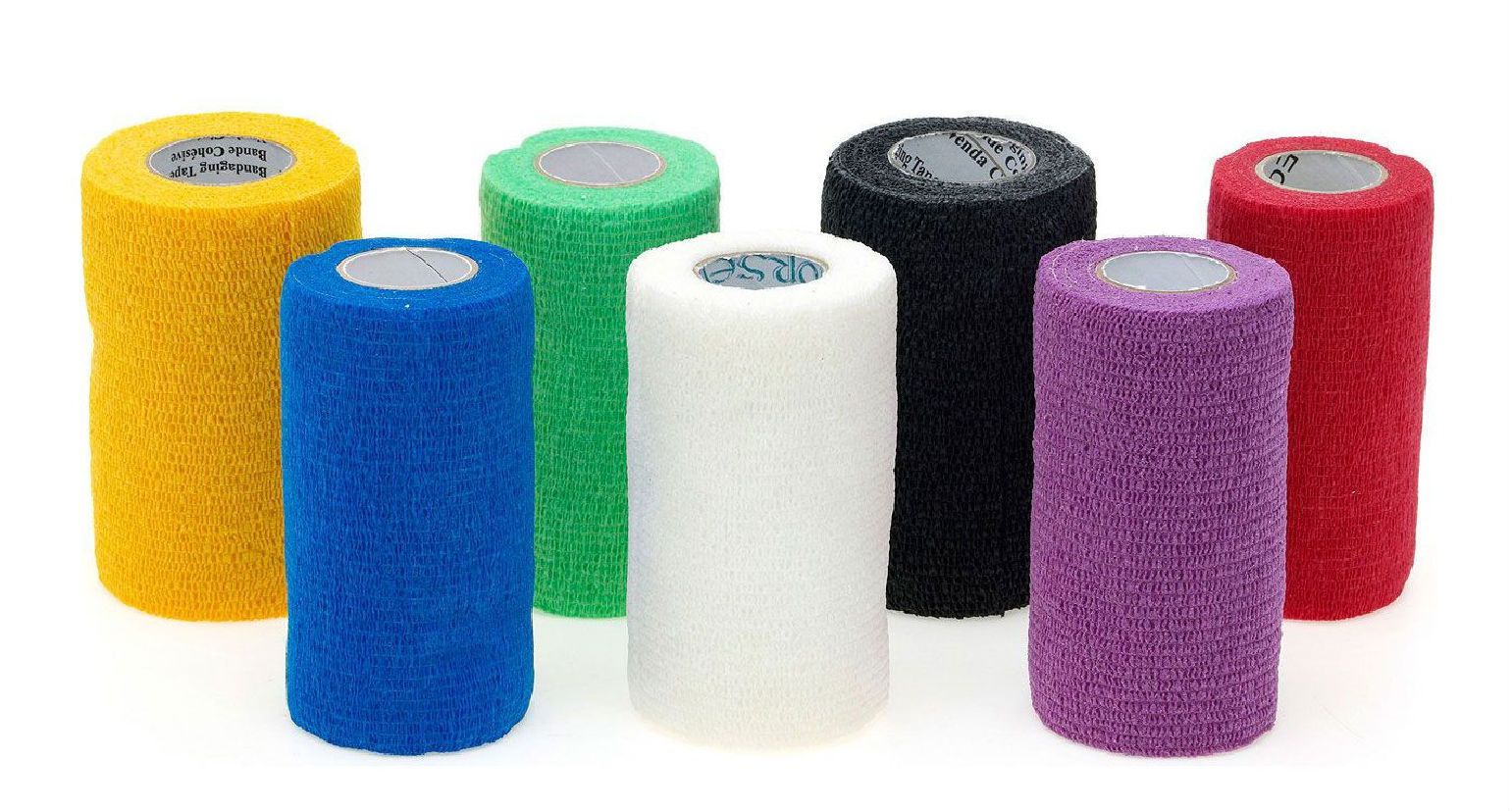 ALL COLOURS AVAILABLE:
GREEN, SKY BLUE, PINK, YELLOW, FLUORESCENT ORANGE, RED, BLUE, PURPLE, BLACK, FLUORESCENT GREEN,
This cohesive bandage is ideal for supporting a injured horse or pet as well as for holding in place a bandage over a wound.
Ideal for footballers to hold your shin pads in place.

This product can be used by sports personnel as it is breathable flexible and waterproof
4.5 metre long x 10cm wide.
Adheres to itself and not to hair or skin allowing free movement without tightening or loosening.
This item is free postage and also can be collected
Please Note: Mixed orders will consit of randomly picked colours.