Description
10 PACK 60MM 1.8M (6FT) MACHINED TREE STAKES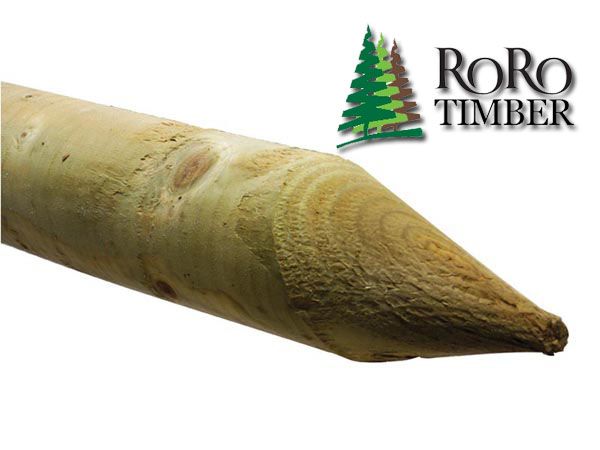 These posts are brand new, strong and very high quality and
perfect for all types of fencing.
RoRo Timber's machined rounded poles with a pointed end – all pressure treated to ensure a long and rot free life. Made from both spruce and kiln dried redwood pine and pressure treated to HC4/UC4 class.
(Please note wooden stakes may show shrinkage cracks as they dry which will open and close with the weather. This is very normal with slow grown posts and does not affect the functionality of the post what so ever
.)
1800mm (6ft) in length AND 60MM in diameter.